Fanta glass (20cl)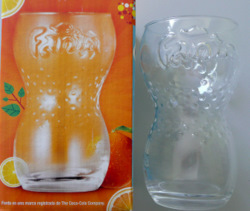 This limited edition Fanta glass is a stylish and unique promotional product that is not available in the shops!
Designed to fit perfectly into any home, this unique glass, which comes in its own promotional box, is perfect either for home use, or for a very different gift.
Promotion Limitation
This is a limited offer and is valid only until stocks last!
Claim this reward
Sorry - you must login to see your points and claim rewards. Use your ClubCard number and password in the form at the top of this page to connect.